Surejust is a family business which has been manufacturing equipment used by the marine and RV industry in the UK for over 25 years, and their reputation for quality is shown throughout the product range.
Surejust calorifiers are the best of class in the industry, designed and hand built from copper in our purpose built factory; every calorifier follows stringent quality tests and extreme pressure testing to ensure quality and reliability every time.
The SureCal copper boiler or calorifier has been the Surejust flagship product for decades, high quality materials, superb hand built construction and a hard earned reputation for quality make the SureCal calorifier the ideal choice in any marine or RV hot water system.
SureCal Calorifiers
SureCal calorifiers/boilers are made of the finest quality materials, which guaranteeing the ultimate performance and reliability.
In addition the drop coil technology and finned surface heat exchanger used in the boiler provides unrivaled heat recovery. These are also options for a twin coil version for use with secondary water heaters.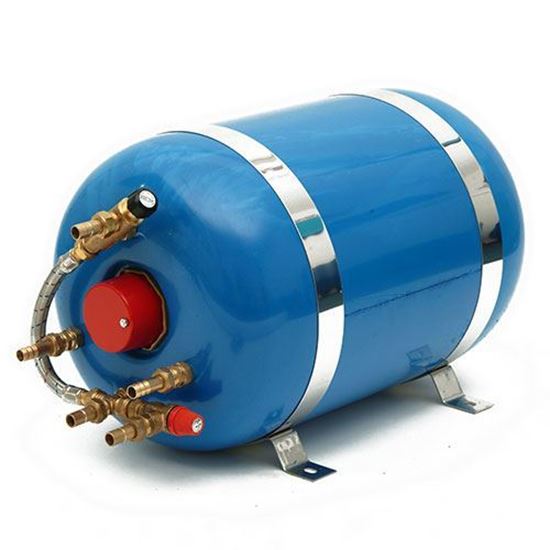 SureCal Immersion Heaters
Surecal TITANIUM immersions are superior to all other marine immersion heaters and have been specifically designed and engineered over 30 years to provide an outstanding and long lasting product.
Available in various sizes from 500watt – 3000watt
Titanium construction for a longer service life
Suitable for hard water conditions.