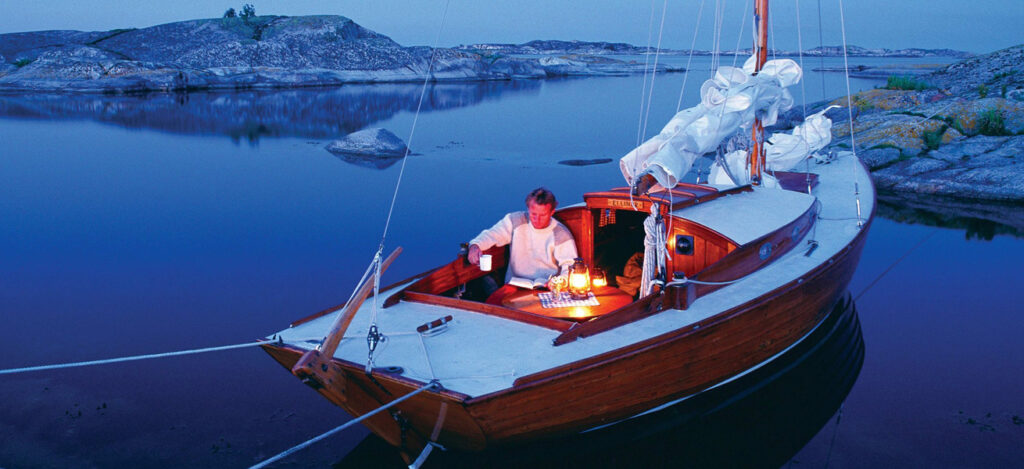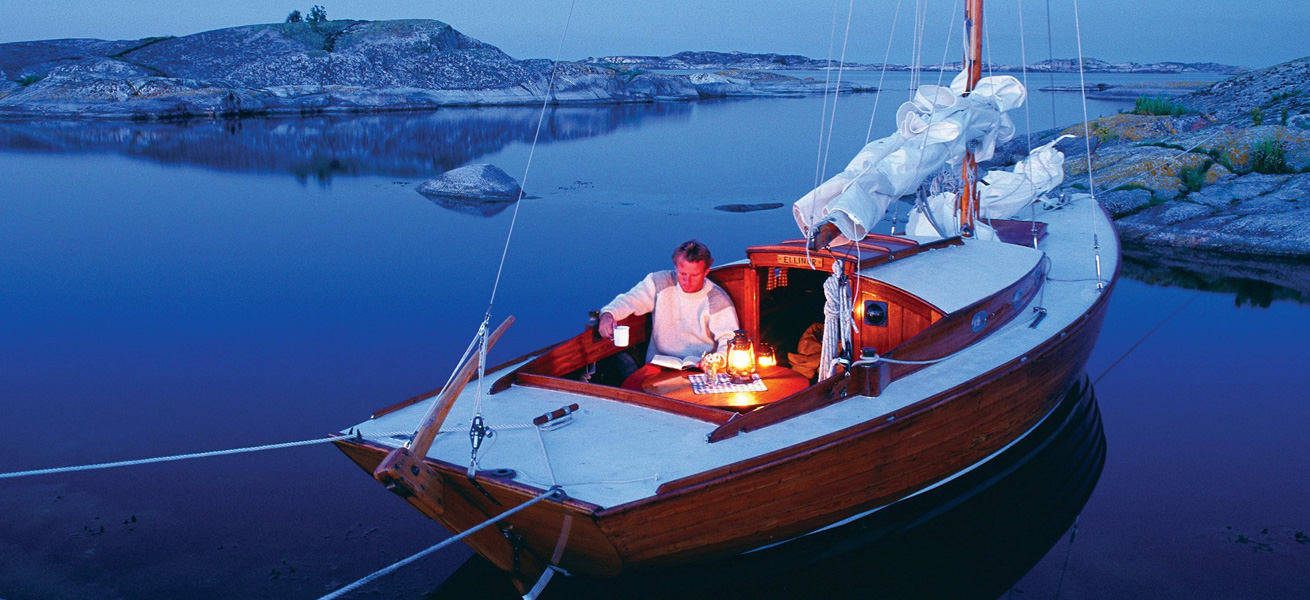 Choosing the right air heater for your boat is important. There are a number of things you should consider, including brand and heater size. There are also installation considerations like fuel source, heater location and, especially, the exhaust system. If you haven't considered it, before you settle on an air heater, you should also consider if a hydronic system better suits your needs. The advantages and disadvantages of direct air heating versus hydronic heating are discussed here.
Heater Brand
First and foremost, you should decide which brand of heater you would like for your boat. There are two main categories in boat heating. The top of the line are Wallas air heaters. These are made in Finland and designed from the ground up as a marine air heater. Wallas are really the ultimate in terms of quality, quietness and style.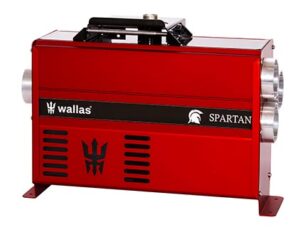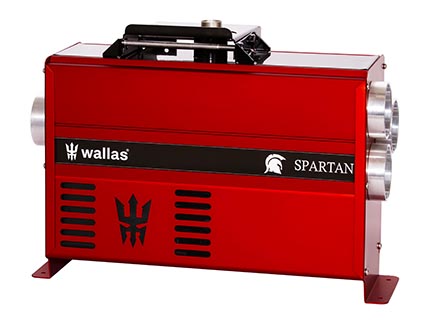 As an alternative to Wallas, there are also marinised RV heaters that can be set up for use on a boat. These are high quality heaters by Eberspacher (Germany) or Belief (China) with two year warranties and importantly marine specific mounts and exhaust systems.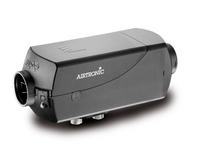 The main deciding factors between brands are as follows:
Price: Generally, a Wallas Viking (3kW) or Spartan (4.5kW) marine heating system will be in the range of $3.5K to $6K depending on the size and complexity of the ducting and exhaust system. An Eberspacher D4 (4kW) system will also be in this range. Eberspacher D2L (2.2kW) systems sit around the $3K – $3.5K. The Belief range is the most cost effective and starts at $1.5K for the Belief (2.2kW) and goes up to around $2.5K for the Belief (4kW). Note prices here are not the kit price on our website, they are more typical ranges for heaters with extra ducting, vents, exhaust as required to make up a boat specific kit with multiple outlets.
Exhaust: Wallas heaters have coaxial exhaust and combustion air, which makes the exhaust pipes cool to the touch. They are designed for marine applications with their own hull fittings, deck lead throughs, etc. For the Eberspacher and Belief, we use European sourced marine exhaust systems which are lagged, have welded inline mufflers and outer heat proof ducting. These exhaust systems are hot to touch but will not melt wires or burn you instantly where they are lagged and ducted, but they can burn you where the ducting/lagging is removed at the point of connection to the hull fitting and heater.
Exhaust exit point: Wallas heaters have the exhaust coming out of the top, whereas RV heaters have it coming out of the bottom or side (when side mounted). In most situations, the top exiting Wallas exhaust is easier to accommodate and install.
Exhaust Length: All brands of marine heater have the exhaust length limited to 2m, so this must be a prime consideration when choosing a location for the heater.
Size: Wallas heaters are taller than he marinised RV heaters. In some boats the taller Wallas heater is harder to accommodate – for example under a seat is tricky, in other situations the taller smaller footprint Wallas heater works better such as in a narrow locker.
Carbon monoxide: The Wallas coaxial exhaust reduces the risk of carbon monoxide leaks as the exhaust is running inside the combustion inlet air pipe and any exhaust leaks are re-burnt by the heater. Marinised RV exhausts are single layer. They are high quality and reliable, but should be inspected regularly for cracks to ensure carbon monoxide cannot leak into the boat.
Boat drying: Wallas heaters have two or three inlets and outlets. The idea is to connect one inlet to the cabin to recirculate warm air and one to the outside to bring in new, cooler air. This cool air forces warmer air out of the cabin via vents. The warm air takes moisture with it, reducing air moisture and condensation in the boat. Marinised RV heaters have only one inlet and outlet. The inlet air can be split to mix recirculated and outside fresh air, but it is more complex to install.
Aesthetics: Although looks can be subjective, the aircraft grade aluminium and stainless steel of the Wallas heaters looks fantastic.
Choosing a Heater Size
Choosing the right size heater for your boat can be tricky. Factors to consider include:
Size of boat/area to be heated: The size of the heated area is more relevant than the size of the entire boat. A huge boat can have a small cabin or vice versa. Maybe only the sleeping quarters will need to be heated, or possibly the whole boat.
Number of outlets: Longer ducting and extra outlets reduces efficiency, so larger, more complex systems need bigger heaters to drive them.
Boat construction: Steel and aluminium boats lose heat much faster than wood or fibreglass boats.
Where you sail your boat: Clearly, if you are just dabbling around Pittwater in NSW, your heating needs differ to someone who is based in Tassie and heading south to explore.
See the table at the bottom of this article for some rough guidelines on selecting a heater size.
Fuel Supplies for Boat Heaters
Most boats have diesel on board, so the best choice is to tap into the existing supply. All diesel heaters have tiny fuel pumps and cannot pull diesel through large diameter fuel lines. The supplied fuel lines have 1.5mm ID and should be used. The simplest method of getting a fuel supply is to put a new intake into your existing tank. If access to the top of the tank is possible, this is a good option. If access isn't easy, another option is to install a connection into the remote fuel filter on your main engine or generator. Most remote filters have a spare outlet that can be drilled and tapped for a 3/16 nipple.
If you don't have diesel on board, or it's too far away or too difficult to utilise, you also have the option to use an ancillary fuel tank. We have a range of suitable marine fuel tanks that can be installed in engine rooms, fuel lockers or cupboards. Given the low fuel consumption of diesel heaters, even a 10L tank can offer hours of operation.
Heater Location
Whilst the Wallas heaters are marine specific, and the marinised RV heaters have a marine exhaust system, neither is designed to be splashed or immersed in salt water. We definitely don't recommend installing heaters into bilges, old, damp engine rooms or any area that may be subject to splashing or excess humidity. Ideal locations include cupboards, dry machinery spaces, spare lockers, etc.
When choosing the heater location, access for the exhaust exit point and the recirculated and fresh air inlet sources should be considered. Access for the hot outlet air, ducting and vents is also important. We have various ducting and venting options available. Different sized heaters have different diameter ducting, so before you confirm the heater size, ensure the proper ducting will fit.
Choosing the location is also dependant on the heater type. Wallas heaters have the exhaust coming out of the top, which is easier for a marine installation. Marinised RV heaters have either bottom or side exiting exhausts, so space needs to be allowed to bring these up to the highest point. All heaters with hull or stern exiting exhausts must have a gooseneck in the exhaust – the exhaust must go up to a high point above the exit point before it goes down to the heater – to prevent water splashing back inside the heater. Hull or stern exhausts should always be as high as possible above the water line.
The table below gives some guide on heater sizes, but needs to be considered in conjunction with the factors noted above when thinking about a heater size.
Heater Size Guide (Australian Conditions)
Approx Boat Size
Heater Options
<35 foot
35 – 45 foot
Over 45 foot
Further Reading:
Eberspacher Marine Hydronic Installation Guide