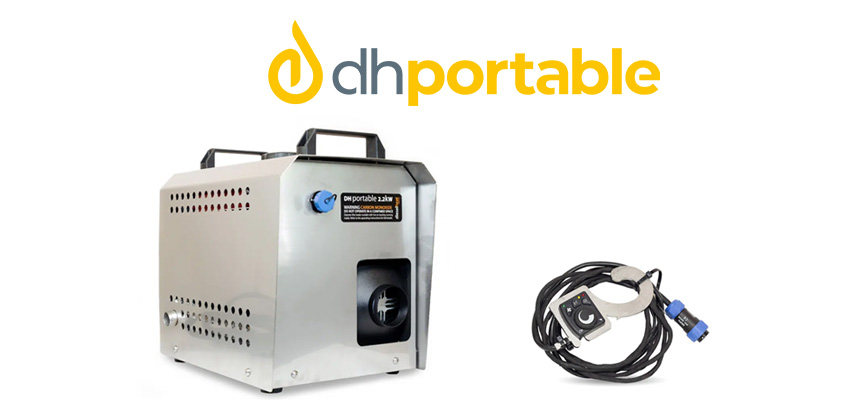 The dieselheat portable is a complete super tough, super compact portable diesel air heater in a stainless steel enclosure for use on boats, RVs, roof top tents and slide on campers.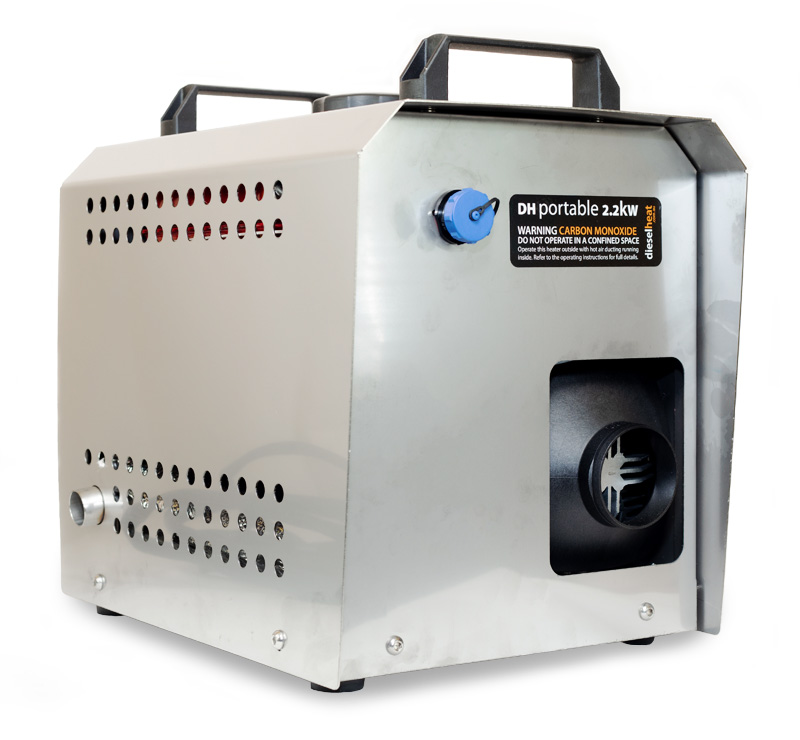 Hand built in Tasmania using either Eberspacher D2 or Belief 2.2kW heaters the Dieselheat portable has a number of features not found in other portables, these include:
12v Anderson plug
3L metal fuel tank with low splash screw on cap
Approx. 10 to 30 hours run time per tank
weatherproof stainless steel enclosure
convenient, strong carry handles
muffler and fully lagged exhaust system
combustion inlet air silencer
wired remote control with high quality removable plug
all stainless steel case bolts and captive nuts
complete enclosure of the heater, fuel pump and hot exhaust muffler for safety and protection
For more information on the difference between Belief and Eberspacher heaters, read about Belief here and Eberspacher here.
Run Time
Approx. 10h high, 30h low
Power Control
Thermostat
Manual
Heater Origin
Europe
China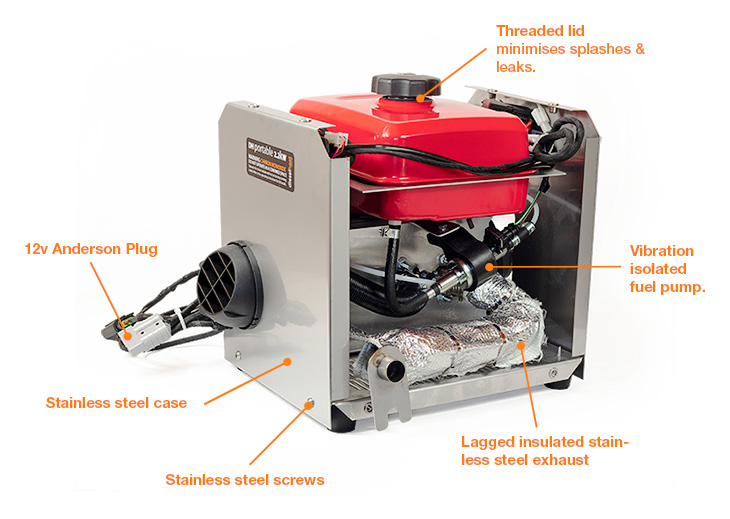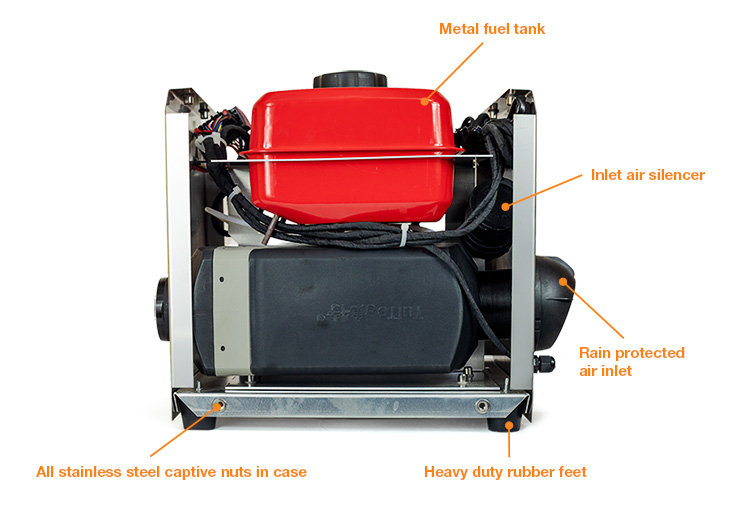 The portables have the controller mounted on a stainless steel hook designed to be hung inside the van. For Eberspacher this includes an integrated temperature sensor for thermostatic control. The Belief controller is power level only, no thermostat. And yes – that is a handy beer opener on the heater controller……..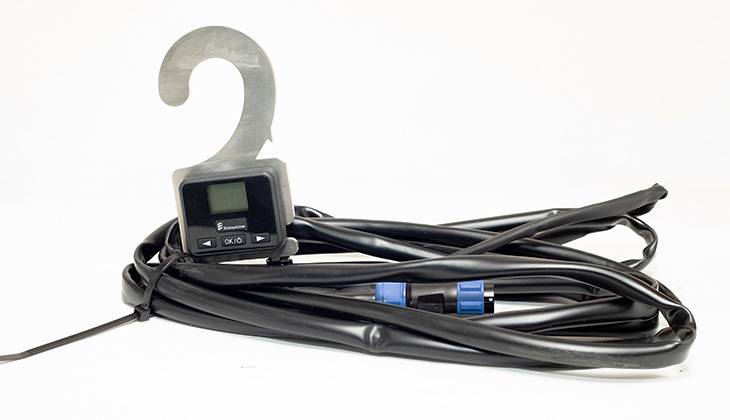 Shown above is the Eberspacher wired remote controller with temperature sensor.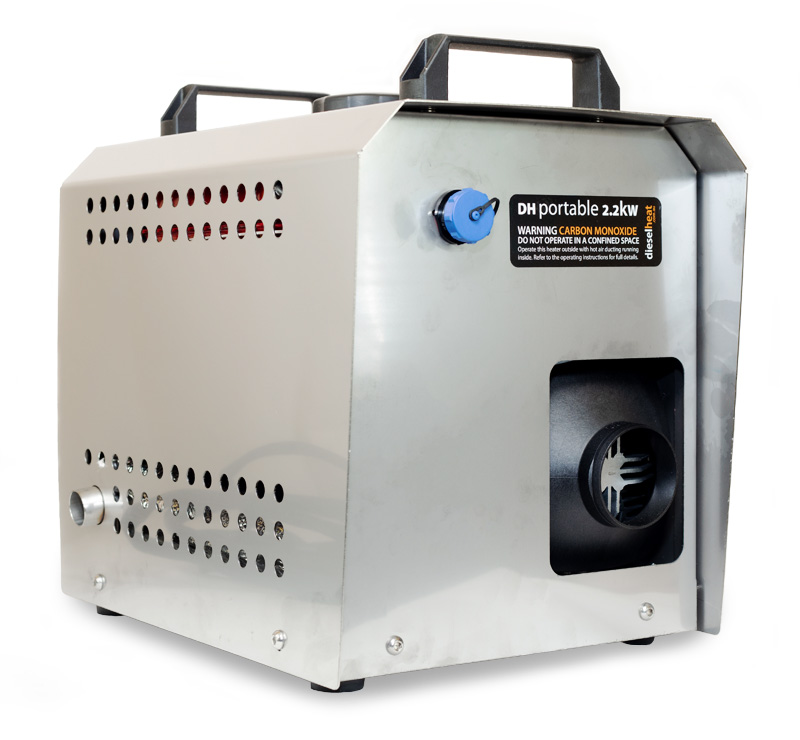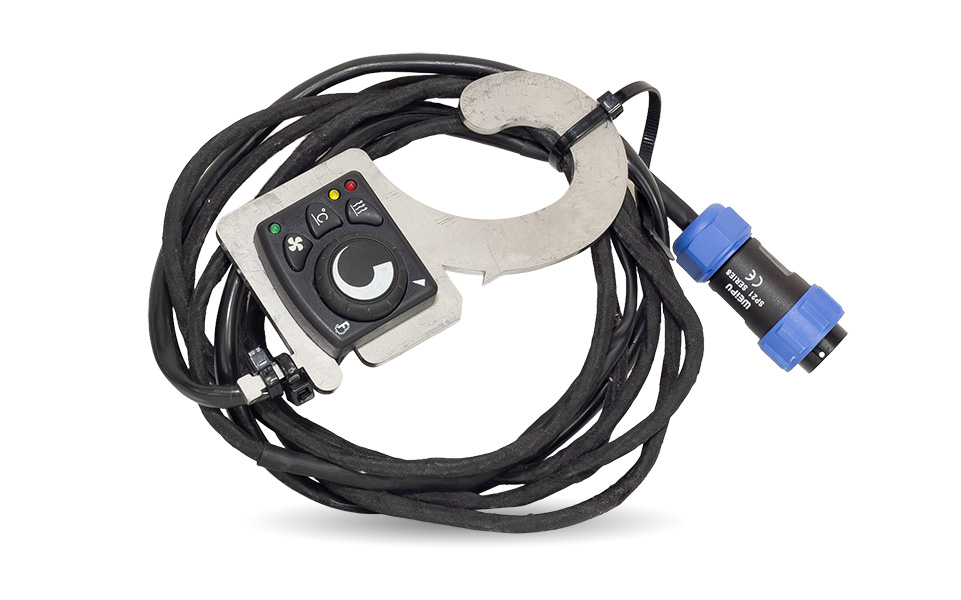 Shown above is the Belief wired remote controller which is power level setting only. All wired remote controls are fitted with high quality 7 pin plugs to allow easy connection and disconnection of the remote, and did we mention it also includes a handy beer opener??????