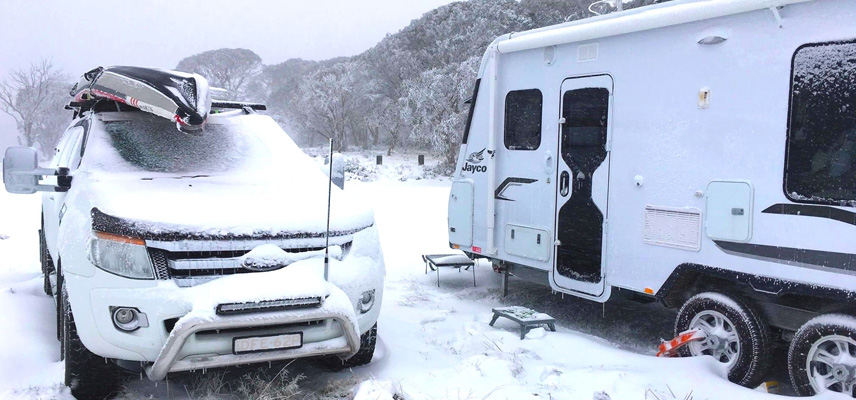 Choosing the right air heater for your van or RV is important. With so many brands and options available, ranging from $200 to $2500 you want to get it right.. so there are a few things you definitely need to consider. These include heater size, brand, fuel source, heater location and whether to install it yourself or get it installed.
Choosing Heater Size
Having a heater that is too big is just as much of an issue as having one that is too small. With an oversized diesel heater you most likely will never turn it up high. It will spend most of its time on idle. This causes carbon build up and shortens service intervals. An undersized heater will struggle to keep you warm and will be operated on high most of the time. This is fine operationally, but it's the most noisy setting.
At Dieselheat, our experience has shown that generally caravans up to 24 feet are well served by a 2.2kW heater. For really big vans, 5th wheelers and buses, we suggest using the 4kW heater. Generally, flat floor campers, pop tops and anything with lots of canvas gets a 2.2kW because canvas loses heat more quickly.
In terms of space required for installation, a 2.2kW heater is the most compact (think standard loaf of sliced bread size) uses 60mm ducting, whereas the 4kW heater is larger (think large sourdough loaf…) and uses 90mm ducting. Please see our selection of heaters for the exact size.
This is of course a guide. If you have an expanda or a pop top with lots of canvas you may need a bigger heater, as canvas loses heat easily. Environmental conditions may also have an impact on your final decision. Our sizing advice is based on the assumption that you are camping in and around typical Australian areas with temperatures mostly above freezing. If you will be spending extended periods in cold alpine areas or in desert winters where it can get well below zero, you may want to consider installing a larger heater.
Heater Brand
There are basically three tiers in the diesel heater market. The top of the line brand is Eberspacher. They are European-made and are the best quality available. A good analogy is to call them the 'Mercedes Benz' of heater. The latest generation Eberspacher D2L AS3 features a new burner design which as more advanced that other brands, has a longer service interval, brushless fan motor, silent fuel pump, advanced digital controller, automatic altitude compensation and is super reliable. We sell the Eberspacher D2L AS3 in STANDARD or PREMIUM kits.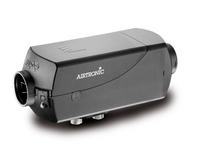 In the middle tier, are our Chinese-made Belief air heaters. These heaters are the best heaters made in China. They are a quality product (if Eberspacher is Mercedes, Belief is Ford…) backed by our two year warranty. We have sold thousands of these heaters for over 8 years with generally excellent reliability and many happy customers. The Belief heaters features a brushless fan, simple to use rotary controller, quieter pump (than cheap Chinese heaters), a full suite of safety sensors and a comprehensive installation kit. Complete installation kits for these heaters are around $1200 less than an Eberspacher equivalent.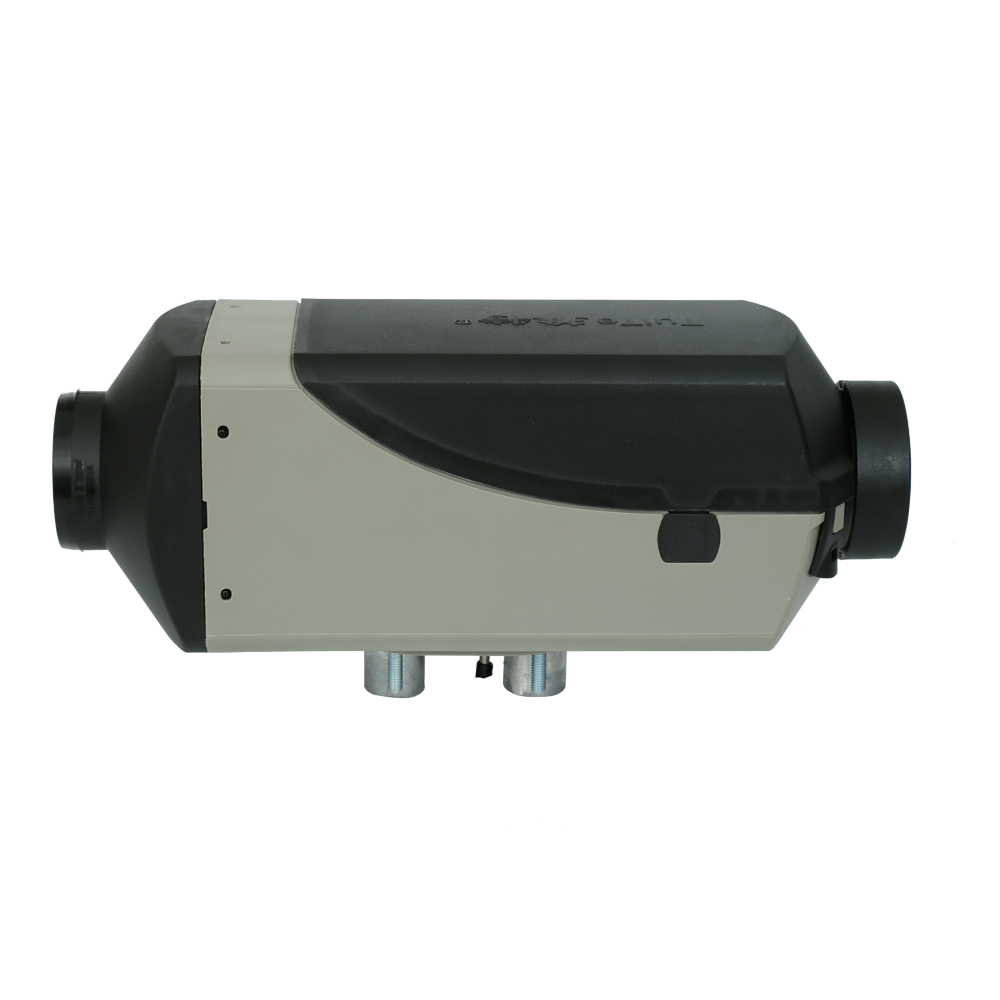 The bottom level is composed of heaters from brandless factories in China. These factories sell heaters directly online with no service, parts or backup. Their heaters are generally made of inferior parts, often do not have a full suite of safety features and are generally unreliable. Additionally, they are often marketed falsely above their specifications; for example, some 5kW heaters are listed as 8kW. We do not sell these heaters due to reliability problems. Read more about these cheap heaters and why you should avoid them here.
We also note that no heater is really much good unless it has service behind it. Even the best heater can be stopped by mud wasps blocking the exhaust, poor fuel, excessive dust etc. This is why on top of selecting a brand, who you buy from is important. At Dieselheat we specialise in heaters and we back what we sell with service, parts and people who know about them.
Fuel Tanks
For camper trailers and caravans that don't have a diesel fuel source, you will need an ancillary tank. Our tank options include wafer tanks, which can either fit behind your gas bottles on a bracket or on a front box, or the easy fit tank, which is designed to go in front or tunnel boots and is easily disconnected and taken out for filling. We also have other tank options, including 10L and 20L jerry cans. Check the fuel tanks on our website for the full range, or read this specific article on diesel heater fuel tank selection. The choice of fuel tank can be very specific, depending on your layout and available space.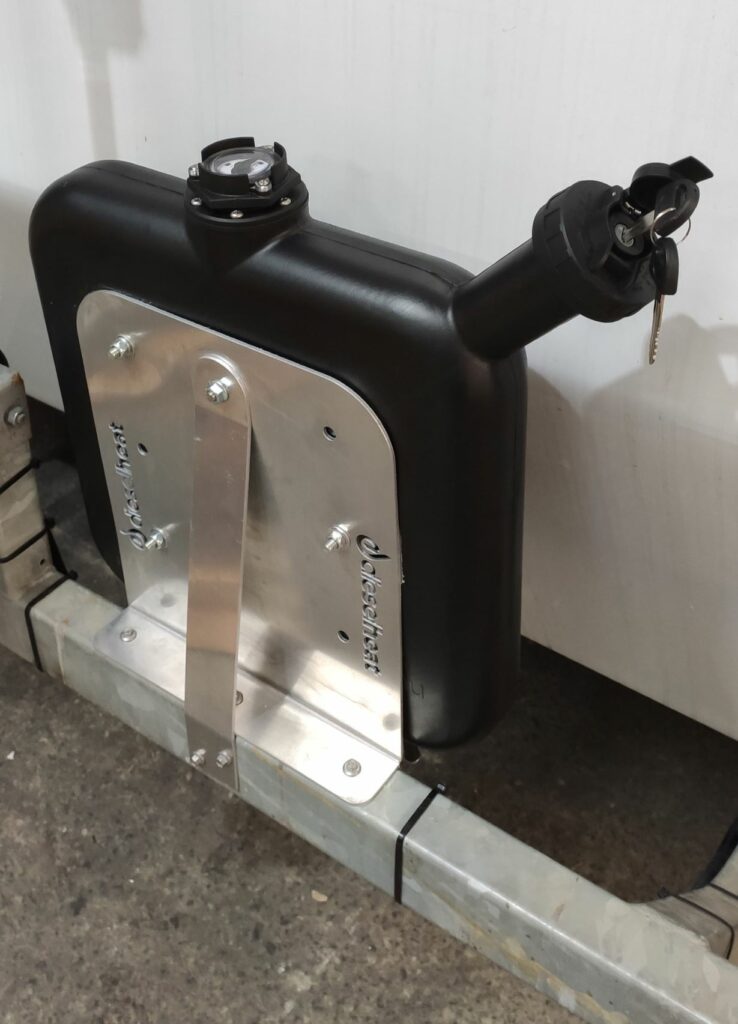 For diesel fueled motorhomes and buses it is ideal is to take fuel out of the main tank. On Fiats and big buses, accessing the top of the fuel tank is quite easy as they have a removable cover. Newer model vans often have auxiliary fuel tank connections provided – especially of the 'motorhome' option was selected when ordering the vehicle. Other motor home brands, or older vehicles often don't have removable fuel tank covers, so accessing the top of the tank is more difficult. If your heater is going in a motorhome or van check our page on Motorhome and Van Fuel Pickup Installation for more info on this topic.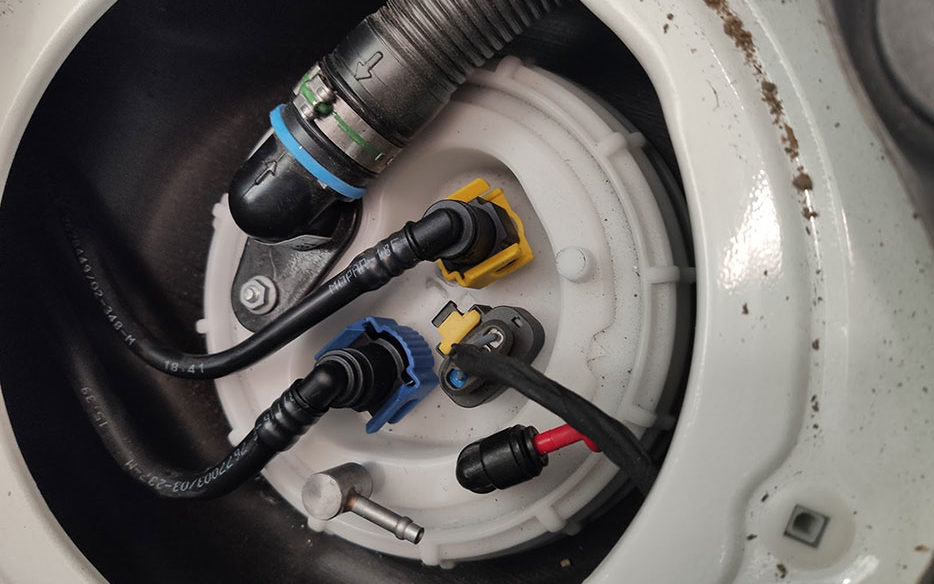 Installation Location
Generally speaking, the heater needs to be installed under a bed or in a cupboard where it is out of the way, but has a clear space underneath it (no water tanks, chassis rails etc.) as the mounting plate will need to extend through the floor. Heaters don't need return air ducting, so space on the inlet side is not as important as the outlet side, where you will need to install ducting. If the heater is in a storage area, we suggest using a heater cover to protect it from damage.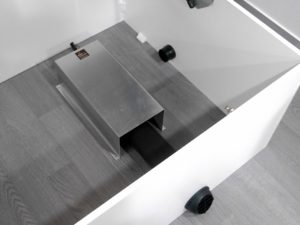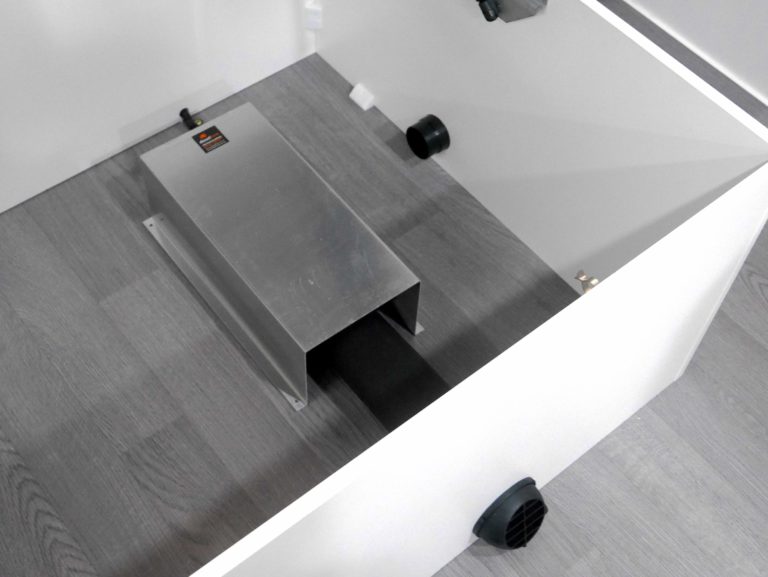 Another thing to consider when installing is the need to have the outlet in a place where it can blow hot air down the length of the interior. This is to minimise ducting and increase heater efficiency. We always suggest putting the controller where you can reach it from your bed, so you can turn the heater on in the morning when it's cold.
Self Install?
All Dieselheat kits have a comprehensive set of printed installation instructions (which we write) aimed at customers who have never fitted a heater before, these set out step by step how to install the heater and include all the tips and tricks we have learned over the years. For a person who is handy doing a diesel heater install for the first time takes 1-2 days. The fitting involves work inside and under your van. If spending the best part of a weekend crawling under and in your van doesn't appeal to you – we also have a network of installers who can quote you to supply and install a heater.