Enjoy the benefits of diesel hot water and air heating from one compact device when free camping, sailing or off the grid. 

The unique Genesis II diesel hot water system provides fast hot water and optional air heating in the coldest of conditions in a super robust form.  Say goodbye to the hassles, risk (in boats) and cost of LPG and enjoy the benefits of hot water and air heating from one compact setup when free camping, sailing or off the grid. 
Backed by 2 year warranty and Dieselheat's focus on great service you will enjoy piping hot water, warmth and a good night's sleep knowing if you need help we have got your back.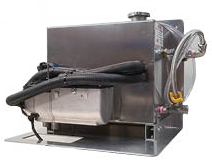 The Genesis II has the following features
All 316 stainless steel, suitable for caravans and boats

Insulated tank retains heat for efficient operation

Fast heat up time, under 14min from cold

Continuous flow rate of approx. 2L/min @42deg allows long, hot, water wise showers
Flexible installation arrangements allow installs in tight spaces
Integrated air heating (optional)
Includes tempering valve to ensure hot water is always delivered at safe temperatures
Hot water when off the grid with no LPG or 240v
All units fully assembled and tested prior to dispatch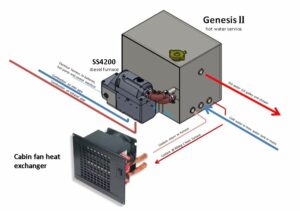 The Genesis II diesel hot water and air heater uses a diesel water furnace to heat 12L of glycol stored in an insulated stainless steel tank. The glycol is maintained at 80 degrees by the furnace and is then used to heat water via an inbuilt plate heat exchanger.
The system will heat up in less than 15min and from that point delivers hot water on demand, even at very low flow rates – something an instant LPG heater cannot do.
The Genesis II can be set up with either a Belief (Chinese) or Eberspacher (German) furnace.
Pair the Genesis with a Bricor low flow shower head to have super water wise showers – 0nly 2.3L/min, great for a caravan or boat where water is limited.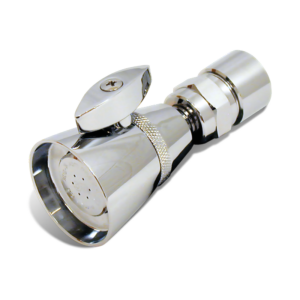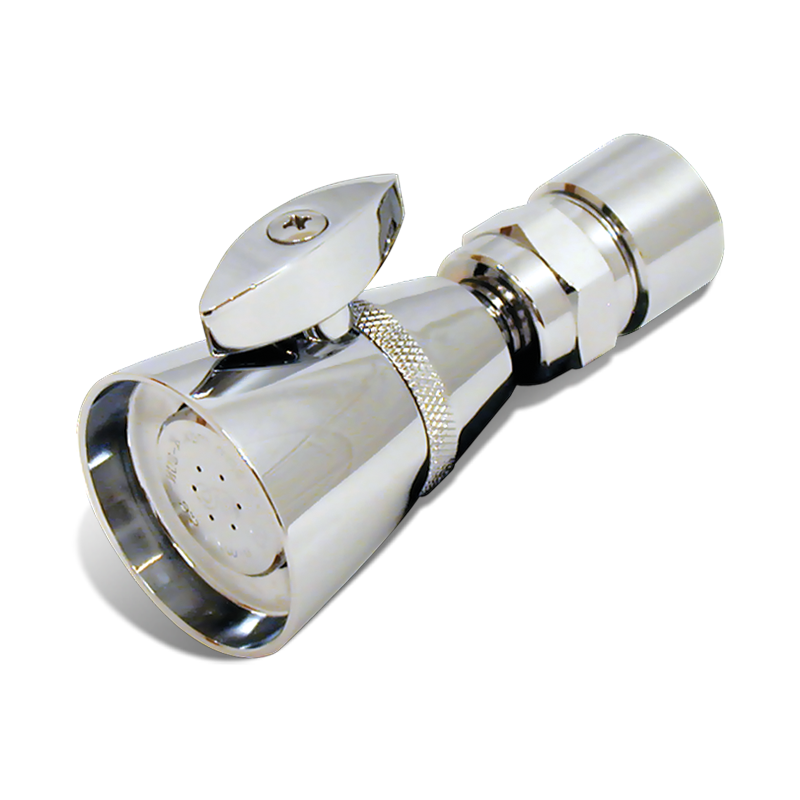 By adding in a Kalori fan head, the Genesis diesel hot water becomes an effective air heater, giving off up to 4kW of air heating from the single quiet Kalori Silencio 2 fan head.